HHA Newsletter Volume 1
A Message from the Executive Director

We are pleased to offer our community this new and innovative communication tool that will allow us to disseminate informative and educational news about the Hialeah Housing Authority.
Our goal is to be able to connect with our residents, participants, and landlords to keep you informed on all upcoming events.
We will also be updating you with the latest Covid-19 information.
Feel free to connect with us via our social media platforms and write to us about any concerns.
We are here to serve our community.
Sincerely,
Julio Ponce, Executive Director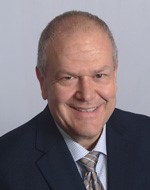 Follow us on Social Media @HialeahHousing.
---
HHA in the community
The Hialeah Housing provides the community with Affordable Housing to all eligible families. We shall serve our residents with the highest level of professionalism, compassion, and respect.
For more info on the Hialeah Housing Authority, please click here to visit our website.
The Hialeah Housing Authority is comprised of a few major components that drive its mission.
Below you will find an overview of our housing and program options within the HHA.
Section 8 Housing Choice Program - 5,093
12 Public Housing Buildings - 1,117 Units
Affordable Housing - 545 Units
Conventional Housing - 302 Units
Elderly Affordable Housing - 100 Units
Hot Lunch Program - HHA is currently providing meals to over 1,800 clients in both the congregate and home delivered meal programs.
Important Dates
June 14 - Reopening of Lunchrooms
June 20 - Father's Day
June 21-June 28 - Section 8 Wait List Opening
July 4 - Independence Day
July 5 - HHA Offices will be closed for the holiday.
We are pleased to announce that we have vaccinated close to 75% of our residents against Covid-19. We have been working with State, Local, and Private partners to get these numbers. A special thank you to the City of Hialeah Mayor Carlos Hernandez for his leadership in bringing vaccines to the city. Our team has also provided help around the community volunteering in other Vaccination and Testing Sites and at Food Drives put together by Local Leaders.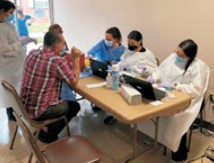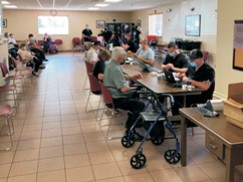 The HHA helped our local officials in collaboration with Senator Rene Garcia. Community partners joined together in Food Drives and Vaccination Sites around the City of Hialeah.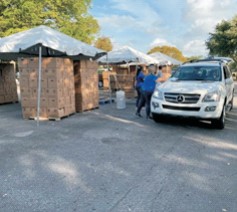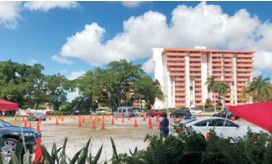 Leaders from the City of Hialeah, including Council President Jesus Tundidor, Councilwoman Jackie Garcia-Roves and Former Commissioner Esteban Bovo, and community Activists and Hialeah Housing Authority Staff assisted in the planting of fruit trees in the gardens at Vivian Villas and Ruth A. Tinsman.
Thank you to the Fairlawn Community for donating these Papaya trees.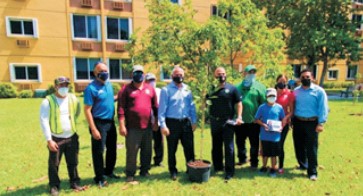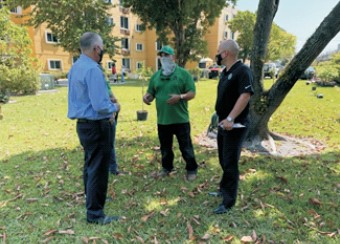 City of Hialeah Council Vice President Monica Perez led an initiative to provide easy access to fresh produce and food items in some of our Hialeah Housing Authority buildings. Ruth A, Tinsman and Holland Hall are now homes to Community Refrigerators which allow residents to enjoy these Fresh Food Pantries.
Thank you, Councilwoman Perez, and Buddy System Miami, for your dedication to the residents of HHA.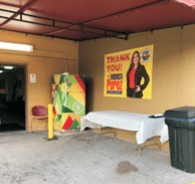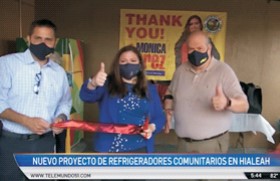 The City of Hialeah announced a new grant opportunity to help residents with their financial hardships due to the economic recession that COVID-19 has caused in our community. Thank you to Mayor Carlos Hernandez for this relief opportunity.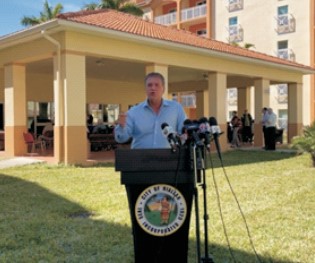 The State of Florida Legislature approved an increase in funding for Senior Meals in Hialeah this year. Thanks to Senator Manny Diaz, Jr. Representatives Tom Fabricio (District 103), Alex Rizo (District 110), and Bryan Avila (District 111) for helping to secure these funds. The Hialeah Housing Authority will receive upwards of $1.9 million for our Hot Meals Program.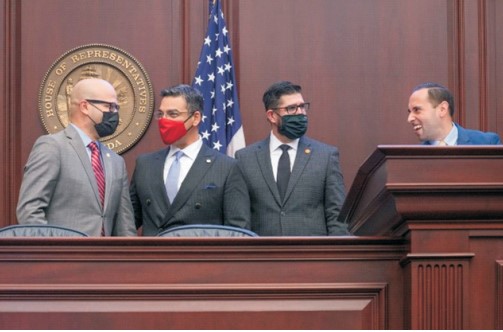 On May 7th, Miss Hialeah USA visited Vivian Villas with HHA Commissioner Fara Alvarez to present mothers, grandmothers, and great-grandmothers with roses to celebrate Mother's Day. Thank you to Miss Hialeah USA, Isabella Corzo, for making our residents feel extra special this Mother's Day.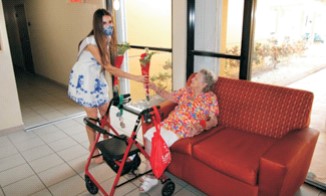 On May 11th, Governor Ron DeSantis visited the City of Hialeah to sign House Bill 7045 which expands school choice to more members of our community. This bill allows more parents to be eligible to choose the school of their choice for their children to succeed in private or religious institutions. Thank you, Senator Manny Diaz, Jr. for sponsoring the legislation that will directly impact our residents with school age children.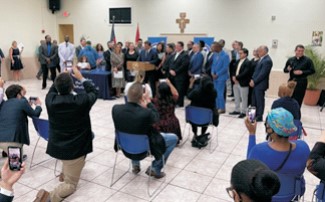 ---
Your Local Government at Work!
Meet the Board of Commissioners
Maida Gutierrez - Chairperson
Mario Diaz - Vice-Chairperson
Barbara Hernandez - Commissioner
Fara Alvarez - Commissioner
Juan Junco - Commissioner
Julio Ponce - Executive Director
The Board of Commissioners of the Hialeah Housing Authority have many responsibilities that deal with decision making. They are the voting body which makes decisions on behalf of the HHA. For more information on the Board of Commissioner, please visit our website.
---
Community Events
City of Hialeah upcoming Events and Important Dates
Permanent Vaccinations Site - Bucky Dent Park 2250 West 60th Street, Hialeah, FL
Miami-Dade County Upcoming Events and Important Dates
Permanent COVID-19 Vaccination and Testing Site - Amelia Earhart Park, Palm Avenue Entrance - 401 East 65 Street, Hialeah, FL
---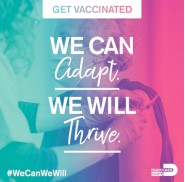 On February 2nd, the Hialeah Housing Authority began an effort to facilitate the vaccination of all its residents who were requesting the vaccine against COVID-19. As of today, more than 75% of our senior citizens have been vaccinated. We have been able to assist in the vaccination of over 2,100 members of our local community including 1,600 tenants of Hialeah Housing.
Through partners like the Jackson Health System, the United Way, Hialeah Hospital (Tenet Health), the Florida Department of Emergency Management and Federal, State, and Local elected leaders, among others, we have been able to assist our residents in receiving their COVID-19 Vaccines. The Hialeah Housing Authority will continue to work with our public and private partners until each of our residents that wants to receive the vaccine is able to have access to it.
On April 19, 2021, the Hialeah Housing Authority opened a portion of its activities for seniors. After consulting with residents, we decided to open activities at a limited capacity. This decision was made after having been able to facilitate the vaccination of over 75% of our participants.
If you are interested in enrolling in any activity, please call 786.257.3501.
We are very excited about this endeavor.
---
Be on the look out for new applications to the Hialeah Housing Authority. There are new opportunities being updated to the site. The latest news on housing authorities will be posted here first. Please visit our website to see availability.
Find your eligibility to apply by visiting out website or calling our main office.
If you need immediate assistance, call our main office.
75 East 6th Street
Hialeah, FL 33010
Phone: 305.887.9844
TTY: 305.887.2525