HHA Newsletter - September 2023 - Volume 9
HHA Newsletter September 9, 2023
Message from the Executive Director
| | |
| --- | --- |
| | HHA welcomes Secretary Michelle Branham from the Department of Elder Affairs("DOEA") who visited our community and attended the Grandparents elderly party on August 10, 2023. attended the Grandparents elderly party on August 10, 2023. We are thankful for the DOEA and its representatives for their hard work and dedication to the elderly community of Hialeah. The DOEA sure stands by their mission to "promote the well-being, safety, and independence of Florida' seniors, their families, and caregivers". Their vision for the elderly to live well and age well aligns with HHA's vision. "Together we will continue to make Hialeah thrive". Thank you for your support and for reading this quarter's newsletter. |
---
Secretary of the Department of Elder Affairs Michelle Branham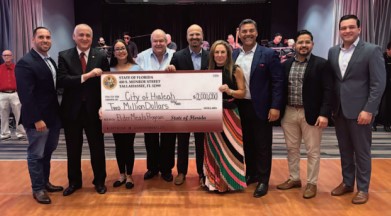 On this date, we were honored with a special visit from Secretary Michelle Branham from the Department of Elders Affairs who met with our elected officials to address the need for housing in the community. Through the DOEA we can provide our seniors with a diversity of programs including but not limited to Hot Lunch, Senior activities, transportation, and much more. Serving our elders is our pride and joy. We want to extend our gratitude for the continued support from the DOEA to our community. Secretary Branham joined us to celebrate our grandparents at the monthly elderly party and presented 2M check for the elderly hot meals program, together with our elected officials who worked diligently and secured funds for our elderly community in session, Senator Avila, State Representative Alex Rizo, State Representative Tom Fabricio, and State Representative David Borrero.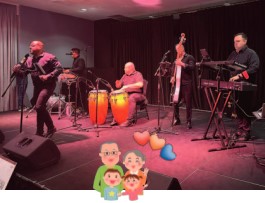 ---
2023 Important Dates
Sept. 4, 2023, Labor Day HHA Offices Closed
Sept. 10, 2023, Grandparent's Day
Sept. 11, 2023, Patriot Day
Sept. 15, 2023, Rosh Hashanah-Begins at Sunset
Sept. 23, 2023, First Day of Autumn
Sept. 24, 2023, Yom Kippur-Begins at Sunset
Oct. 9, 2023, Columbus Day HHA Offices Closed
Nov. 10, 2023, Observance of Veterans Day HHA Offices Closed
Nov. 11, 2023, Veterans Day
Nov. 23 and 24, 2023, Observance of Thanksgiving Day HHA Offices Closed
Nov. 23, 2023, Thanksgiving Day
Dec. 25 and 26, 2023, Observance of Christmas Day HHA Offices Closed
Dec. 25, 2023, Christmas Day
---
HHA in the Community
May 3, 2023 - Resident Advisory
HHA's Annual Resident Advisory meeting conducted by Executive Director, Julio Ponce

---
City of Hialeah Townhall Meeting
City of Hialeah Townhall meeting was held by Councilman Jesus Tundidor, as always Council President Monica Perez was present supporting the community as well as Hialeah City Police

---
May 4, 2023 - National Prayer Day
On this special day, leaders in the community come together in faith to pray. It is joyful and a blessing to see our community leaders celebrating Nation Prayer Day! The Power of Prayer is the hope for our future. Leading the event was Mayor Esteban Bovo Jr., Father Julio de Jesus, Deacon Antonio Perez, Pastor Joel Sotolongo, Rabbi Mendel Weiss, Ambrosio Hernandez, Mario Cristobal, and Antonio Verdugo. Many special guest speakers joined, Senator Rene Garcia, Council President Monica Perez, Danny Espino representing the School Board, and among many others joining us via zoom our Governor Ron DeSantis.

---
May 4, 2023 - Hialeah Police Memorial

| | |
| --- | --- |
| | The City of Hialeah Police Department Annual Memorial for the fallen in the line of duty. Chief George Fuente delivered a heartfelt speech to the families together with Mayor Esteban Bovo Jr. Father Gomez led us in prayer. Council President Monica Perez, Councilwoman Vivian Casals-Muñoz, Councilwoman Jacqueline Garcia-Roves, and Councilman Carl Zogby. |
---
May 11, 2023 - Mother's Day Elderly Party
Mother's Day celebration for all our beautiful moms in the community. Celebrating dancing, playing, laughing and raffle giveaways made possible by Hialeah Housing, City of Hialeah Elected Officials and Sponsors. State Representative Tom Fabricio, State Representative Alex Rizo, Senator Rene Garcia, Commissioner Kevin Cabrera, and Councilman Carl Zogby were all present supporting our beautiful moms. The afternoon was concluded with Mariachis.

---
June 15, 2023 - Father's Day Elderly Party
On this date we celebrate all the amazing fathers in our community with great food and entertainment.

---
July 13, 2023 - Independence Day Party
On this date we come together to celebrate the independence of the greatest Nation in the World. We proudly stand for our country and our flag to demonstrate gratitude to those who fought endlessly to gift us freedom.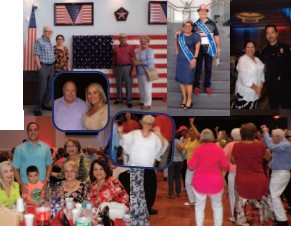 ---
July 25, 2023 - Sunset BBQ
On July 25, 2023, a BBQ was enjoyed followed by a beautiful sunset.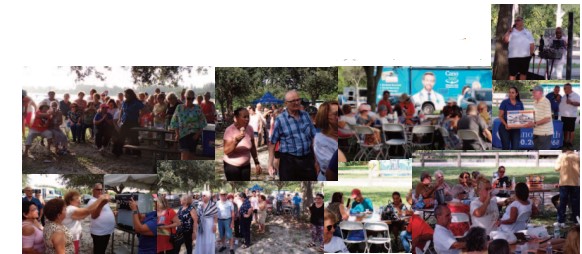 ---
August 21, 2023 - Visit from Congressman Mario Diaz-Balart to Victor Wilde Lunchroom
Our Congressman Mario Diaz-Balart always makes it a priority to come visit his elderly community in Hialeah. His love and dedication to the Hialeah Community is admirable. We want to extend our profound gratitude for his continued support. Mayor Esteban Bovo, Executive Director Julio Ponce, Hialeah Chief of Police George Fuente, among others came to welcome the Congressman.

---
Hialeah Housing Authority
Julio Ponce . . . . . . . . . . .Executive Director
Barbara Hernandez . . . . . . . . . . .Chairperson
Maida Gutierrez . . . . . . . . . .Vice Chairperson
Mario Diaz . . . . . . . . . . . . . . .Commissioner
Fara Alvarez . . . . . . . . . . . . . . .Commissioner
Juan Junco . . . . . . . . . . . . . . .Commissioner
---
HHA Elderly Services
The recreational and activities program offers trips to different sites all over South Florida. It also offers pick up and drop off for grocery shopping. The activities are by reservation only. If you are interested in the program, please contact the recreation and activities department by calling 305.257.3502 or 305.888.9744 Monday thru Friday 8:30 AM - 5:00 PM.